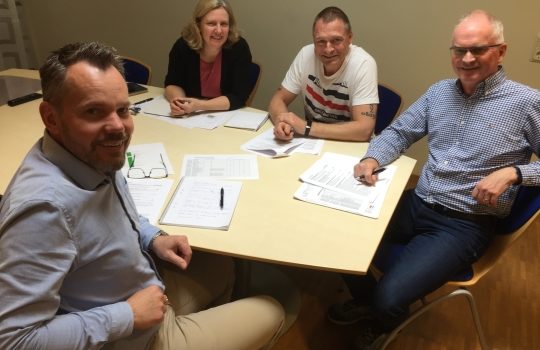 Posted: 16 May 2019
These are very exciting times for LARSSON now with new projects and orders constantly replacing each other. It is important that everything works as smoothly as possible, efficiency is the name of the game.
As the orders increase, so does the need for more purchases. Our strong and stable purchasing team, consisting of Purchasing Manager and operational Purchasers are there to take care of all increasing orders no matter their complexity which is due to a broader product portfolio, including LARSSON Whirl Flash™, LARSSON™ indirect air heater etc. The Purchasing team has become an important part of the sales success.
Our purchasers coordinate all incoming parts, it is rarely calm in their rooms. They are frequently visited by colleagues inquiring about the delivery of their parts whilst liaising with new and existing suppliers. Being a "Spider in the web" and the ability to have many things on the go at the same time, these are important qualities our purchasers must have.
As a purchaser, you must ensure customers benefit to the same extent as our resource needs. High quality requirements, delivery reliability is important. Something that naturally flows smoothly when talented purchasers work with competitive suppliers. As so often it is about being responsive to the views and wishes of both colleagues and customers. Something that means that we find new opportunities to further develop processes as well as products together with our suppliers.
We have also the pleasure of presenting a new employee at our purchasing department! When our current Purchasing Manager, Mr. Torleif Svensson, retires next year, Mr. Daniel Lingström will replace him as a Project & Purchase Coordinator. His role will be a coordinator between purchasing-project-design and production. Daniel has extensive experience in purchasing, procurement, negotiation of large and small projects in both starch industry (at Lyckeby), food industry and at other manufacturing industries.
The picture shows our purchasing department (from left): Daniel Lingström, Maria Cedergren, Marcus Nyborg and Torleif Svensson.