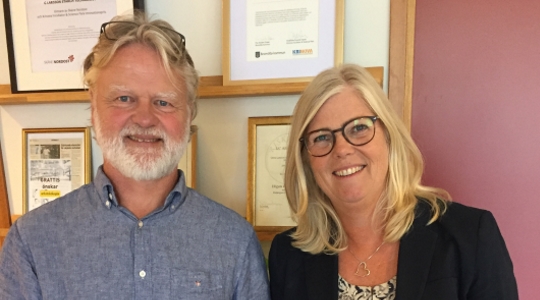 Posted: 6 September 2019
The Swedish Chamber of Commerce annually organizes several companies visits for its members. On September 5th, they visited us LARSSON in Bromölla. Our CEO and owner Mr. Jörgen Larsson gave a company presentation and tour in our workshop.
-It is very interesting to visit such a large company as LARSSON and that we can offer our members to take part of LARSSON's exciting journey and experience, says Mrs. Katarina Björnsdotter, Regional Manager Northern Skåne and Southern Halland Chamber of Commerce.
-It is also amazing that we have the world's largest and best company for machines to the starch process industry here in our region, Katarina continues.