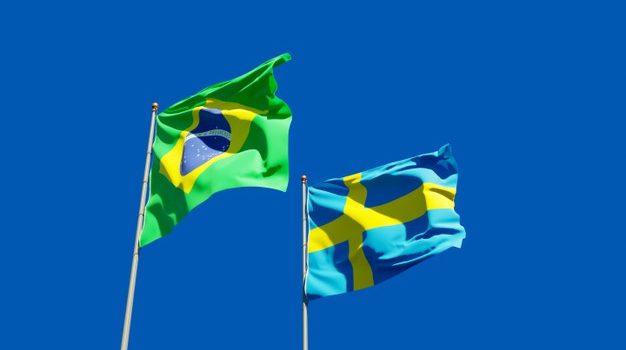 Posted: 8 April 2021
We are delighted to be able to present a new face to our South American branch. As of January, this year Mr. Lucas Ferrer started working with us. Lucas is a Brazilian chemical engineer, highly experienced working for several international established starch processing companies in Brazil and we are very much looking forward to see how Lucas can further boost our business in the South American region together with the rest of the local team.
Some words from Lucas:
"When being approached for this position I found that the state-of-the-art technology for yield, energy recovery and operational facility provided by LARSSON™ was a perfect match to what I want to achieve. It presents a great opportunity to the South American factories, which are in need of continuous improvements due to a stronger overall market competition and requirements."
Lucas has immense experience both from casava and corn, as well as wet milling, drying and modification. He is specialized in process design and continuous improvement. He is very resourceful and analytic and will be handling both operational and technical inquiries from our existing and future base of clients in the region. At our local workshop in Brazil, we can deliver first class technologies at very affordable price levels, including excellent after sales services to the regional markets.
Lucas again:
"The LARSSON™ technology is not only an equipment, but rather a solution towards cost savings for the South American customers. Not limited only to Cassava, Wheat, Potato and Corn processing, but also to other industries who require to reach high level of cost and energy reduction. Examples of functions is milling, hydro cyclones, dewatering and flash-, spray- and fibres drying that can be used in e.g. yeast-, coffee- and beef industry."
Exiting indeed and we wish Lucas the best of luck in this new assignment.
For inquiries please contact our office in Brazil:
Email: lucas.ferrer@larssonsweden.com, renata.chaddad@larssonsweden.com (administration)
Phone : +55 41 9 9109 5253 / +55 41 3079 6858
Address : Rua Algacyr Munhoz Mader, 3474-C, Bairro: CIC ZC 81.350-010, Curitiba – Paraná – Brazil