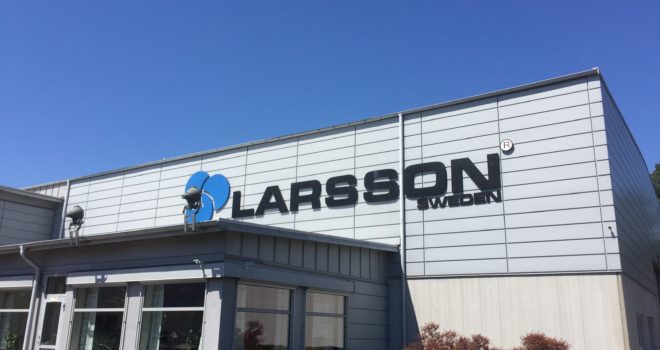 Posted: 20 March 2020
Dear customer,
Due to the Covid-19 spread, the world is currently facing a global crisis that is bringing a lot of uncertainty and unpredictability.
It is in a different phase in different parts of the world,
but because it is a global phenomenon, many supply chains are affected.
Adequate service has always been of paramount importance at LARSSON.
We like to keep our stocks on the safe side so that we can help customers as quickly as possible.
Even now these stocks are at a responsible level, however, given the unpredictability,
we cannot rule out that we too might be affected to a certain extent
and that this can have undesired effects for you and us, especially when it comes to fast deliveries.
Therefore, we would like to ask you to verify your LARSSON spare part and service needs.
If you have planned a purchase during the coming months, please request and place an order with us as soon as possible.
This way we can guarantee that your operations will not be affected, as we will work out in advance the possible pain points that might reveal themselves.
Hopefully we can switch quickly within our supply chain and ensure that you still have the relevant parts in your possession at the desired time.
This also applies to service and maintenance at your location by LARSSON. The sooner we have the full insight the better, so we can adequately plan and re-schedule the service visits.
This way we believe we can make sure that our entire customer base is served by us in the same way as used to, for many decades.
In case of urgent matters, you may contact our service desk +46 (0) 456 486 60.
We trust this is of benefit and support to you.
We wish you strength and success during these special times.
Yours Sincerely,
G. Larsson Starch Technology AB